Kyle has broad experience as a conductor with both youth and adults:
Choral: Community and youth choirs, after-school children's programs, church choirs, professional ensembles
Musical theater: Music director for high school and community productions
Instrumental: Choral-instrumental works, brass, pit orchestra; coursework with symphony orchestra
Education:
B.A., Music (University of Puget Sound), conducting study with Paul Schultz (choral), Robert Musser (instrumental)
Master of Sacred Music (Luther Seminary with St. Olaf College), choral conducting study with Anton Armstrong, Robert Scholz
Masterclasses and coaching with Jo-Michael Scheibe, Rodney Eichenberger, Rollo Dilworth, Geoffrey Boers, Richard Nace, David Flood
Scroll down to find out more about Kyle's conducting experience and upcoming projects.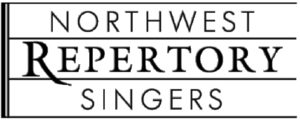 Kyle was named the next Artistic Director of Northwest Repertory Singers in 2018. He succeeded the late Dr. Paul Schultz, who retired that year after more than fifty years as a conductor and music educator.
Kyle served as Assistant Director of NWRS from 2008. He has been regularly featured as a composer, with the ensemble performing published works as well as world premieres. Most recently, Rejoice, Rejoice! Fanfares and Carols at Christmas premiered in December 2016 as the finale to NWRS's annual Christmas concert. The four featured carols were selected by Artistic Director Paul Schultz: O Come, O Come, Emmanuel, Joy to the World, Away in a Manger"(tune: Cradle Song), and O Come, All Ye Faithful. The work is scored for choir, children's chorus, brass quintet, percussion, organ, and assembly participation.
Artistic Director, Northwest Reformation 500
In October 2017 a major regional event to celebrate the 500th anniversary of the Reformation was held at Overlake Christian Church in Redmond, Wash. with more than 2000 in attendance. Kyle served as Artistic Director for the event. In this role, he crafted the Festival Worship service, prepared the Festival Choir of more than 200 voices, led the Festival Ensemble (a "praise" group), composed new music, and served as one of the organists for the worship service. In addition, he provided graphic design (including the logo at left) and website design and content to support the event. Kyle also recorded, edited, and designed animated sequences for a series of videos offering international greetings to Northwest Reformation 500 from musicians, clergy, and university students and faculty in England and Germany. These videos were posted to social media to build awareness and enthusiasm for the event and then played in the church auditorium prior to the start of the Festival Worship service.
DIRECTOR, TACOMA YOUTH CHORUS
From 2008–2016, Kyle served on the artistic staff of Tacoma Youth Chorus (TYC), an after-school music education program for children and youth. Kyle directed the high school-aged Men's Choir and co-directed the mixed Chorale. During his tenure with TYC, these ensembles premiered several of Kyle's compositions, including his TTB setting of the Appalachian carol, "I Wonder As I Wander" (Augsburg Fortress) and his 2-part arrangement of Baroque composer Benedetto Marcello's classic, "Thy Mercy, Jehovah" (Pavane Publishing).
Kyle regularly appeared with TYC as an organ soloist and accompanist for the traditional Candlelight Concert each December. In 2014, he led the TYC international touring choir, performing across England and Ireland.
Musical Theater
Kyle was music director for Encore Theater Company's production of A Chorus Line (Boston, Mass.). Using the original complete Broadway score, a 16-piece orchestra was assembled (top right corner in the photo) with local talent and accomplished students from the Berklee School of Music. The production earned critical praise in Boston's competitive community theater circles.
Also in the Boston area, Kyle served as music director and pianist for You're a Good Man, Charlie Brown at Melrose High School, working with a group of mostly inexperienced (and some first-time) youth singers in a fun, education-oriented atmosphere where young performers were affirmed and celebrated.